PRIVILEGE OF DREAMING
The Privilege of Dreaming
is a mobile installation and intersectional learning platform awarded by Akademie der Künste in 2021. It explores an interface between art and decentralized knowledge production. In this ecosystem, we co-create free hubs for encounters, critical cultural research, and transdisciplinary exhibitions. Each activation addresses the challenges, and urgencies of dreaming in a wicked world by acknowledging structural inequalities and sharing resources within and beyond institutional spaces. We believe the topics of privilege, dreams, and autonomy are open to different points of contact and critical approaches. Our dream is for this project to flourish with several communities by creating long-term, sustainable, artistic, and pedagogical works. This ever changing artwork is co created through collective and plural activations.
In the project session, we present some of the activations that took place at Haus der Statistik in Berlin, during March 2022. Since then, the installation has been activated with multiple communities between Floating University, the gallery After the Butcher, besides the Błędów Desert in Poland with Lios Labs. The invitation has been extended to participants attending the Seminar
Planetary Embodiment
at UdK Berlin. Non students are welcomed to join as well. In November 2022,
Privilege of Dreaming
will be activated at the Berlin University of Arts as a temporary classroom for the Seminar. Read more and register
here.
-> Website
->Instagram

MOBILE SCHOOL
MULTIPLE ECOSYSTEMS SINCE 2021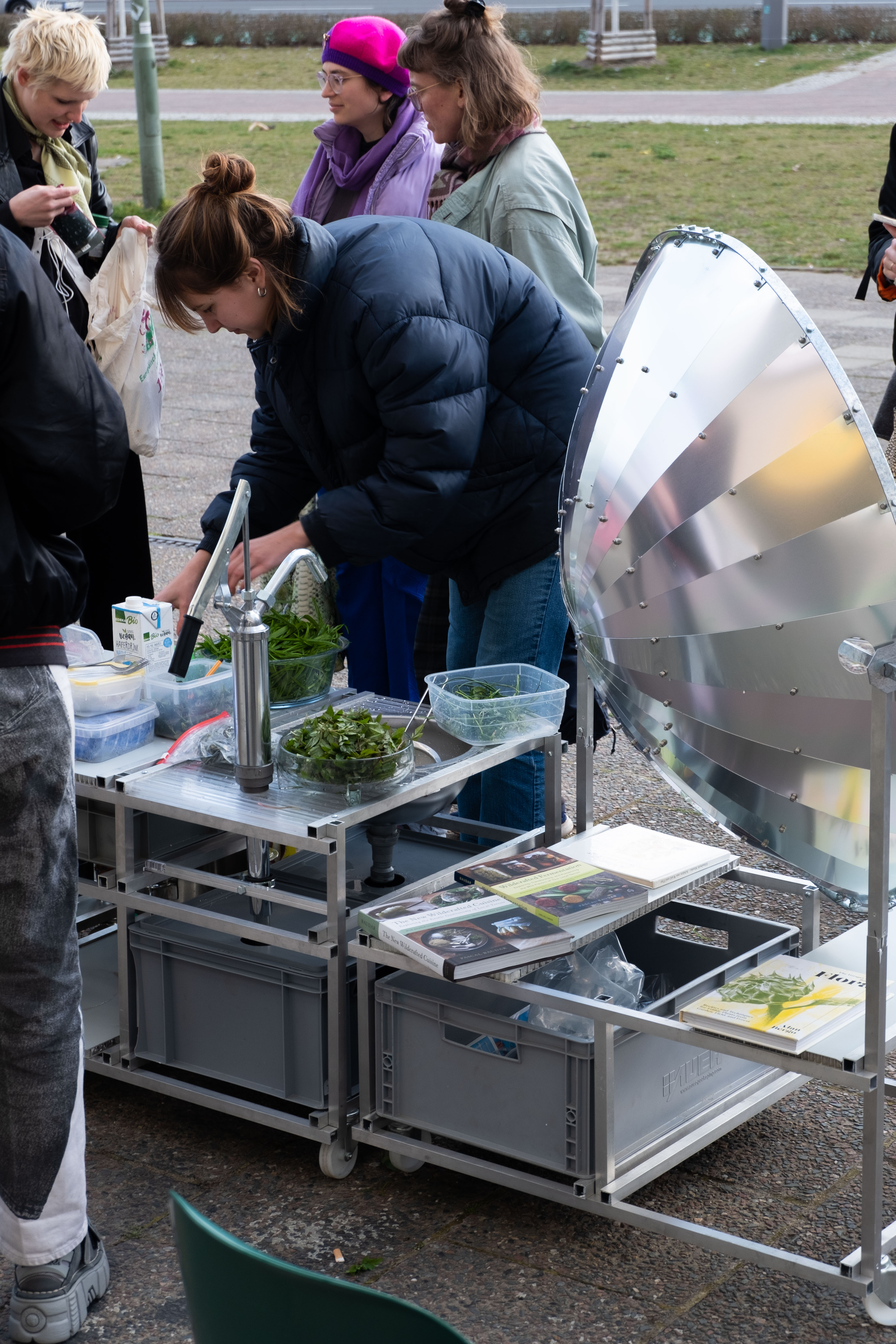 Photos: Pedro Geraldo, Andries de Lange