Living Matter
PRESENTED AT THE GROUP SHOW
"YOUR PERCEPTION MAY NOT BE MY REALITY".
PART OF #65 PAS PERFORMANCE ART STUDIES,
AT SOMOS ART HOUSE BERLIN, GERMANY.
LIVING MATTER, 2019
Interactive time based performance
SomoS Art House, Berlin, Germany
Two piles of soil are on the ground. Visitors and guests form a semicircle around this space. I enter the space passing around people, completing the other half of the circle. I'm wearing a transparent handmade raw cotton dress with pockets sewn in unusual places. You can see my body through the fabric. At the neck, a hand-sewn necklace, with the same transparent cotton fabric, contains a mixture of colorful seeds to germinate. On the feet, a green metallic sock of synthetic fabric.


As I enter the space in silence, I kneel down before the piles of soil, and through body language with slow circular arm movements, I begin to blend this living matter into a one large circle that engulfs me. After creating this living form, I address myself to the participative audience and start the seed distribution. Eye contact, silence, energy exchange. After this action, I return to the circle and fill the pockets with the soil that forms the earth circle. The next action is the seeding of seeds inside my pockets. The participating audience is invited to relate to my body, soil, and pockets planting the seeds.


I return to the circle with my pockets filled with the mixture of soil, seeds, people's energy, and start deconstructing the circle, expanding itself, this time with subtle leg movements. I am standing up right position. I leave the scene. After the performance, the dress becomes a living sculpture that needs to be cultivated. Sprouts sprout. They can be returned to land again in another performative action where these sprouts are transferred to public living ecosystems (...)

Images ©MonicaDeimling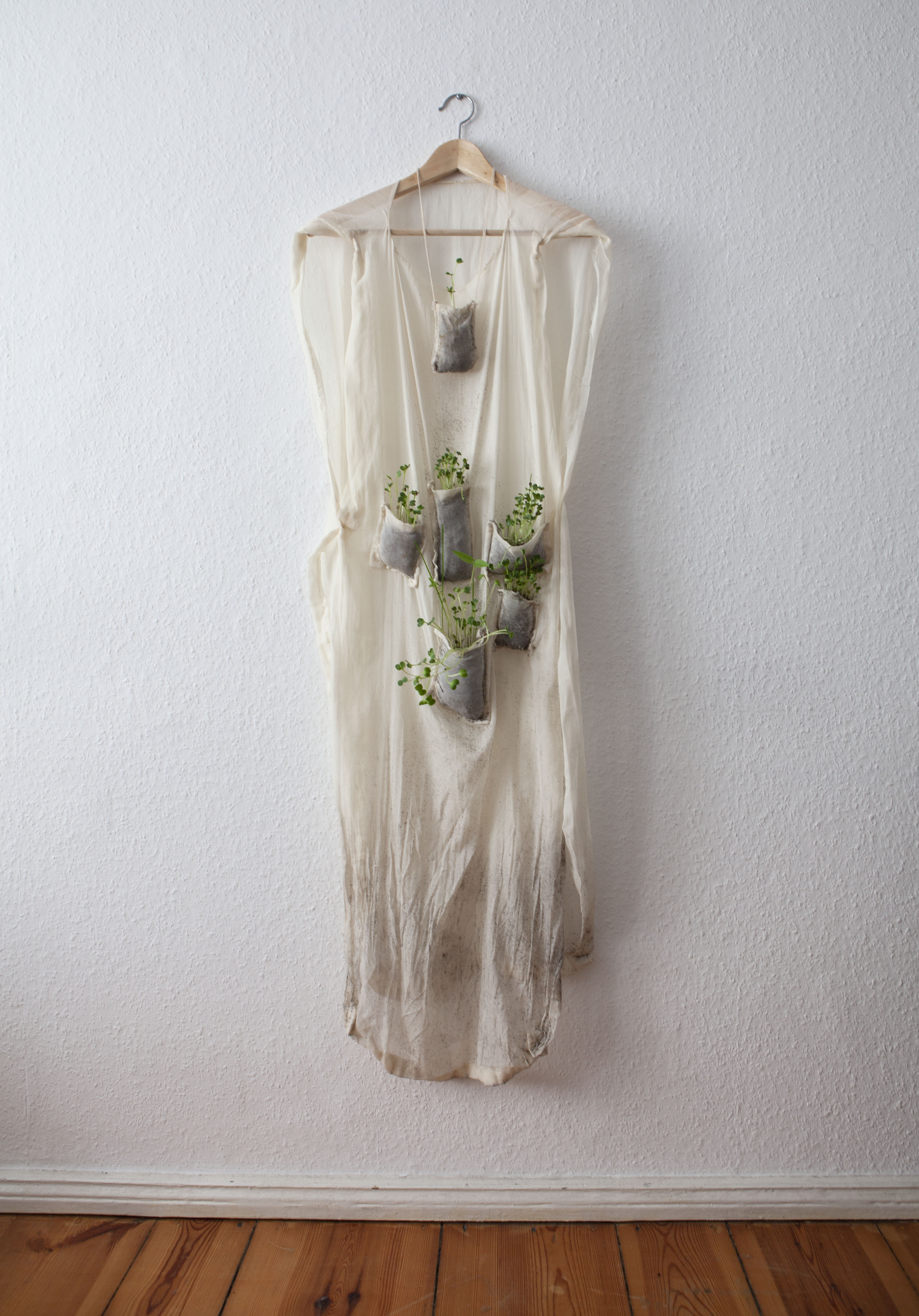 LIVING MATTER, 2019

Interactive time based performance
Living sculpture
Berlin, Germany
(...) I am wearing the living wearable sculpture with the sprouting buds. I go out into the city streets in search of a garden, or space with soil, to transplant the sprouts. When I find the specific ground, I transfer the sprouts that start to compose other living ecosystems / landscapes.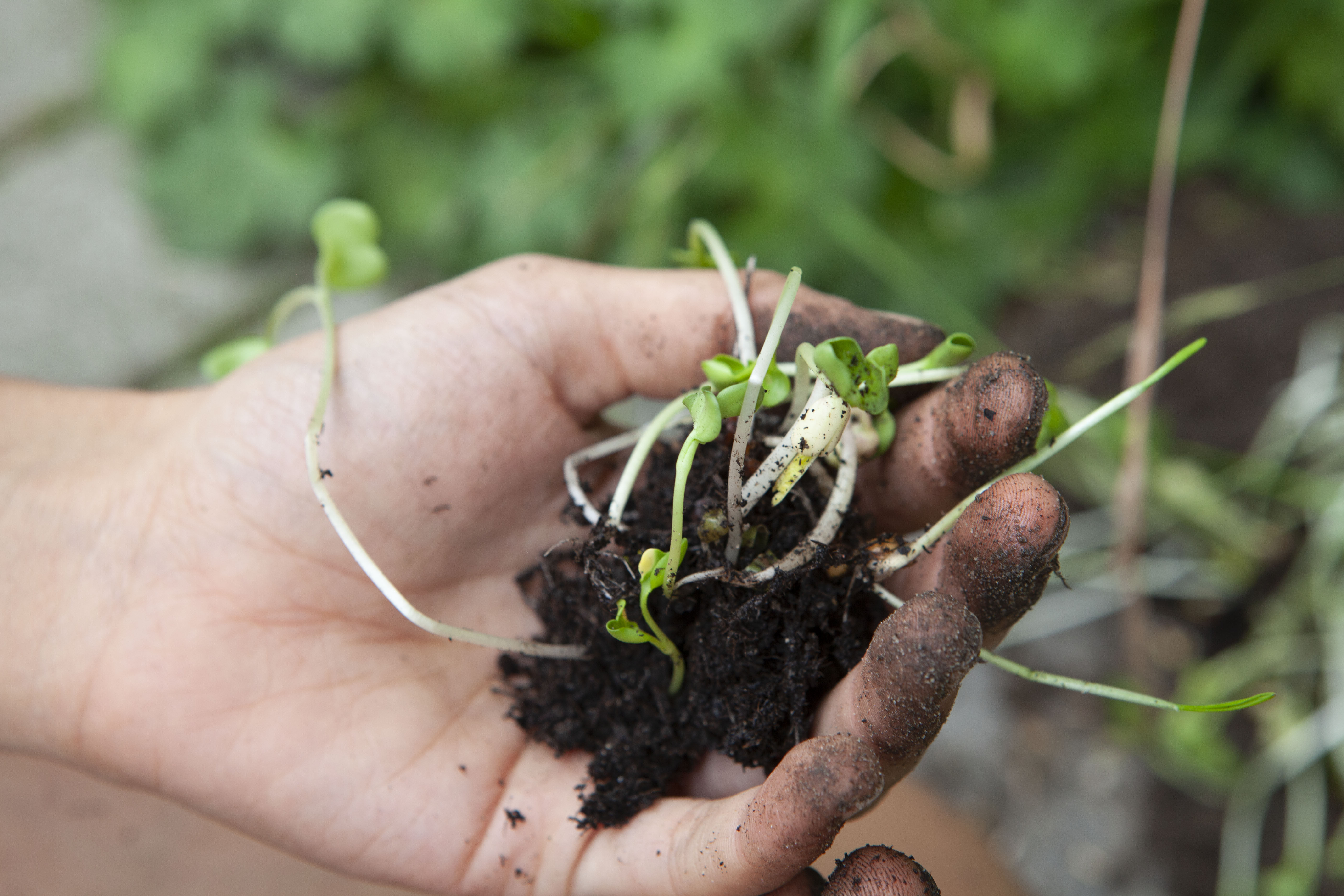 Images ©AndréFelician

o