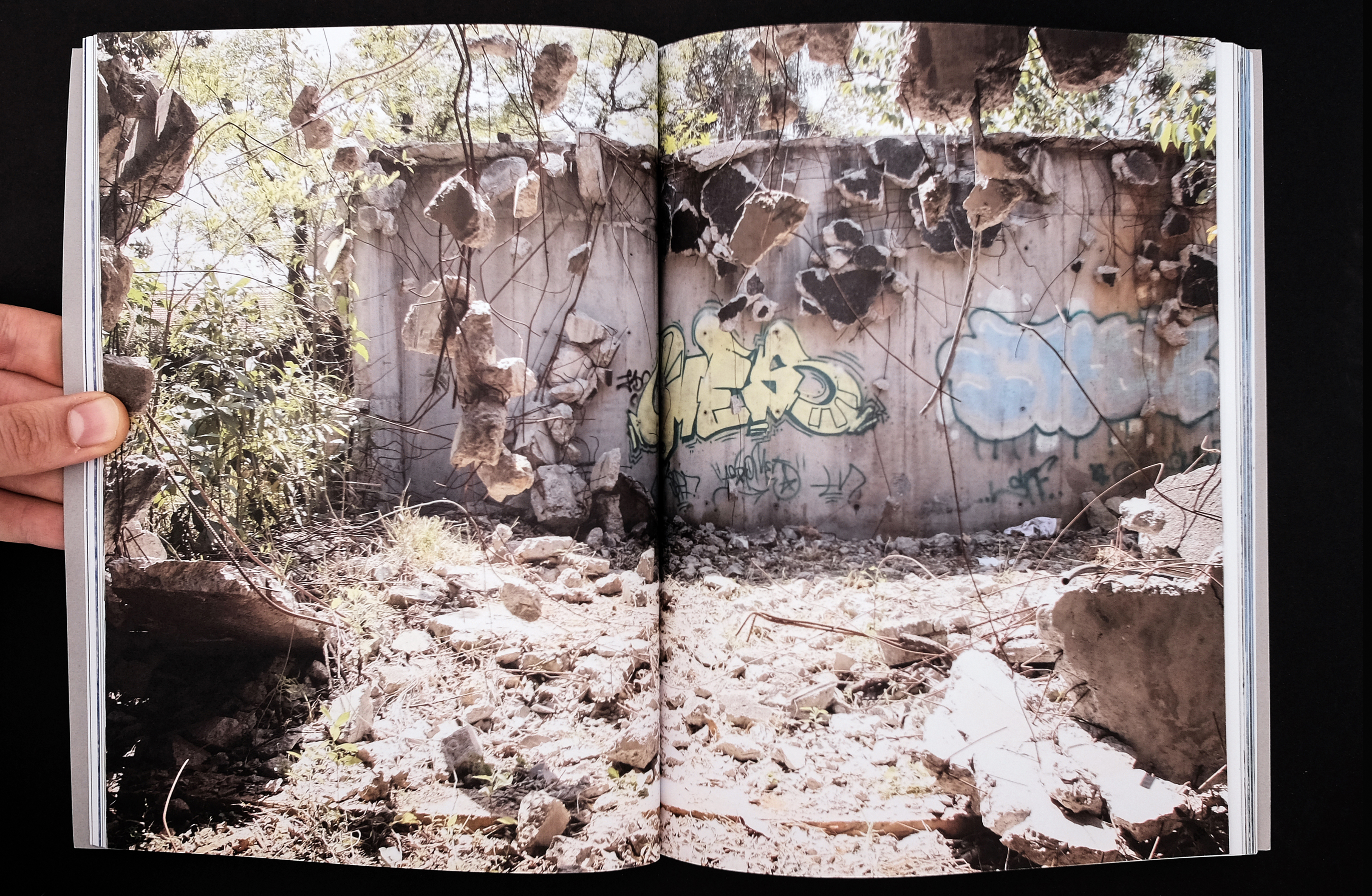 T(t)ERRA
Propostas Artístico Pedagógicas
para o Cultivo da Cultura Ecológica
Publicação: 2016-2017
24x18cm, 109 páginas

| Sobre |
Como tem sido transformada a relação entre seres humanos e ecossistemas naturais ao longo dos séculos? Quais são as implicações deste processo e como influenciam nossa linguagem, percepção e ações no momento presente? O livro T(t)ERRA convida ao aprofundamento destes questionamentos, através de textos, imagens e propostas práticas, que promovem a visão integral e interpedendente entre seres humanos, ecossistemas naturais e sócio culturais. Foi criado como parte do trabalho de conclusão da graduação em Artes Visuais, orientado pelo professor, filósofo e curador Felipe Chaimovich. Hoje já possui sua segunda edição independente publicada.







T(t)ERRA*
Artistic-pedagogical approaches
for the cultivation of ecological culture
Edition: 2016-2017
24x18cm, 109 pages






| About | How has the relationship between human beings and natural ecosystems been transformed over the centuries? What are the implications of this process and how do they influence our current language, perception, and actions? The book T(t)ERRA* invites you to go deeper into these questions through texts, images, and practical proposals, that promote the integral and interpersonal vision between human beings, and natural, socio-cultural ecosystems. It was created as part of the research paper for the undergraduate program in Visual Arts, guided by Felipe Chaimovich, Professor, Philosopher, and Curator. Today, it already has its second independent edition published. click

click

*T(t)ERRA is a nomenclature proposed by the artist in order to integrate the dimensions of Planet Earth, with soil practices. In the Portuguese language, the word referring to Planet Earth is written with uppercase T, and soil, with lowercase t = T(t)ERRA. The word "ERRA" refers to "error" and suggests the importance of not knowing.