SÃO PAULO, BRASIL (2018 - 201)
NATURE COLLECTIVE GAME
ART & ENVIRONMENT EDUCATION
FOR REGENERATIVE FUTURES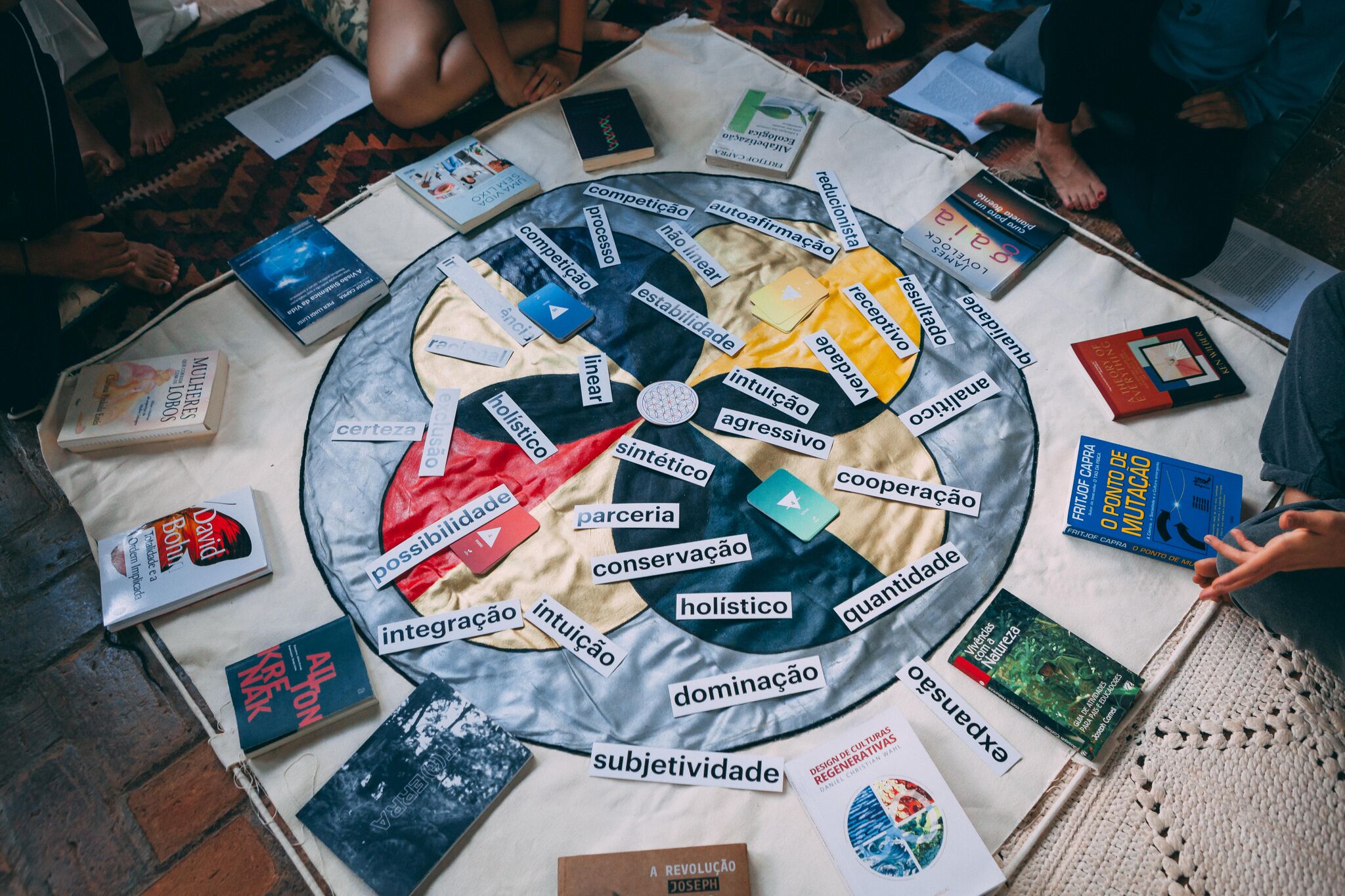 MUDA PROGRAM, 2018 - 2019
Nature collective game
Acrylic paint on hand sewn cotton fabric
Developed in collaboration

MUDA PROGRAM is a transdisciplinar educational platform developed to inspire ecological awareness through the study of modern and contemporary science.

ABOUT
Earth is a subject of rights. Even though, still prevails the anthropocentric view that only human beings are endowed with subjectivity and dignity. However, the systemic view teaches us that the Earth is a living self-regulating superorganism keeping all kinds of life active on Planet. We, humans, are also this living matter, in conjunction with earth's living organism. This is not mysticism, it is science and also magic. To take care of earth is to take care of us. To take care of us, is also an opportunity to preserve the health and inventiveness of life on earth, from earth, with earth.

Shall we plant the seeds of new collective / regenerative common realities. New sprouts of love, joy, integration and abundance. Used to be a hippie talk (critics criticize it), but hippie is actually a 60's countercultural movement searching for freedom and equity between humans, earth, and society. Now we're no longer searching for movements and beautiful concepts, but actions based on some transdisciplinary, transcultural, interdependent practices.

Plant and cultivate this worldview. Rethink, reuse, recycle, reduce. Just remember how it is to conceive social organism as work of art. Our bodies as political autonomous zone. To perform these bodies as living intertwined schools. To sow freedom through the presence. That we are Nature. And Earth, a living organism.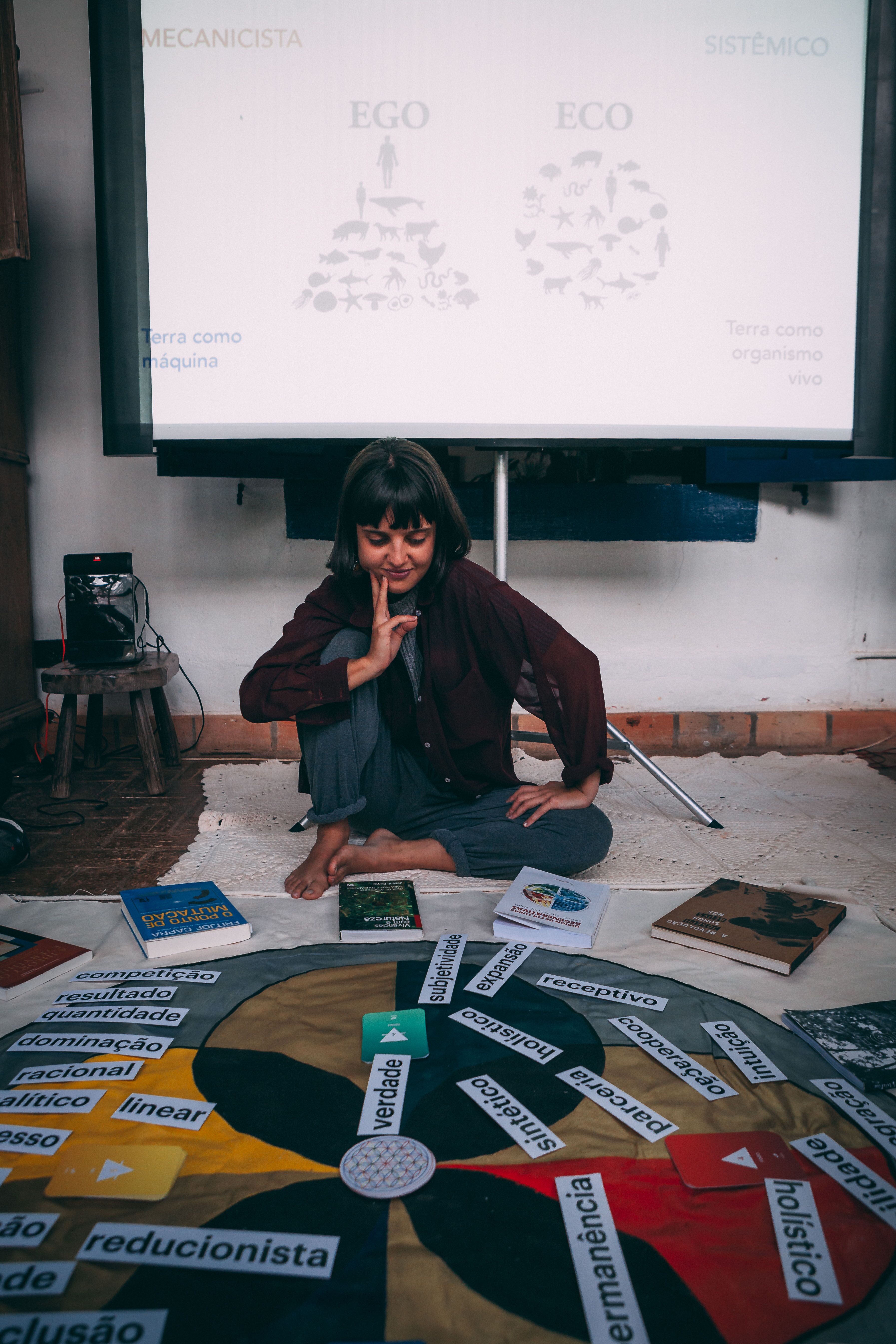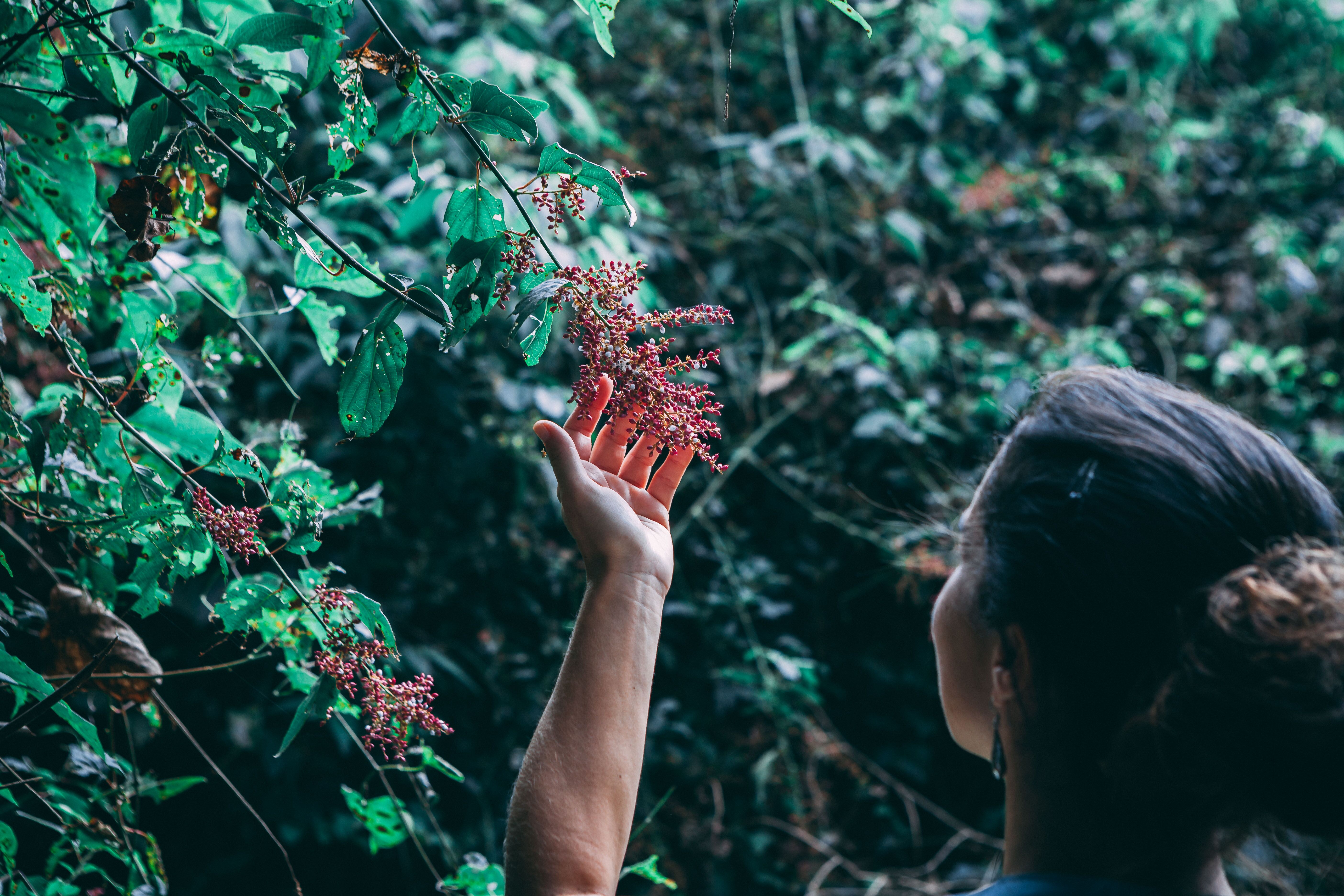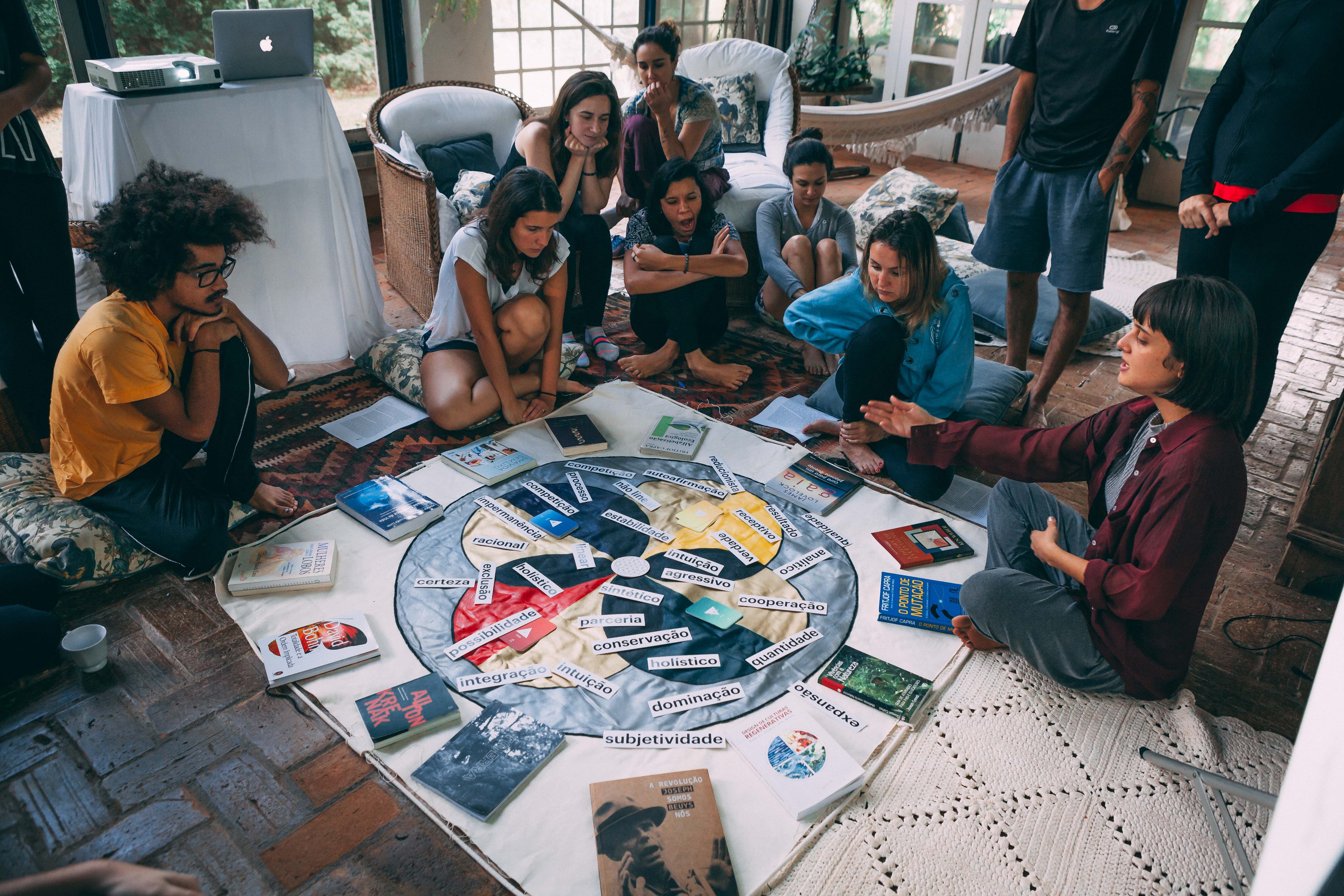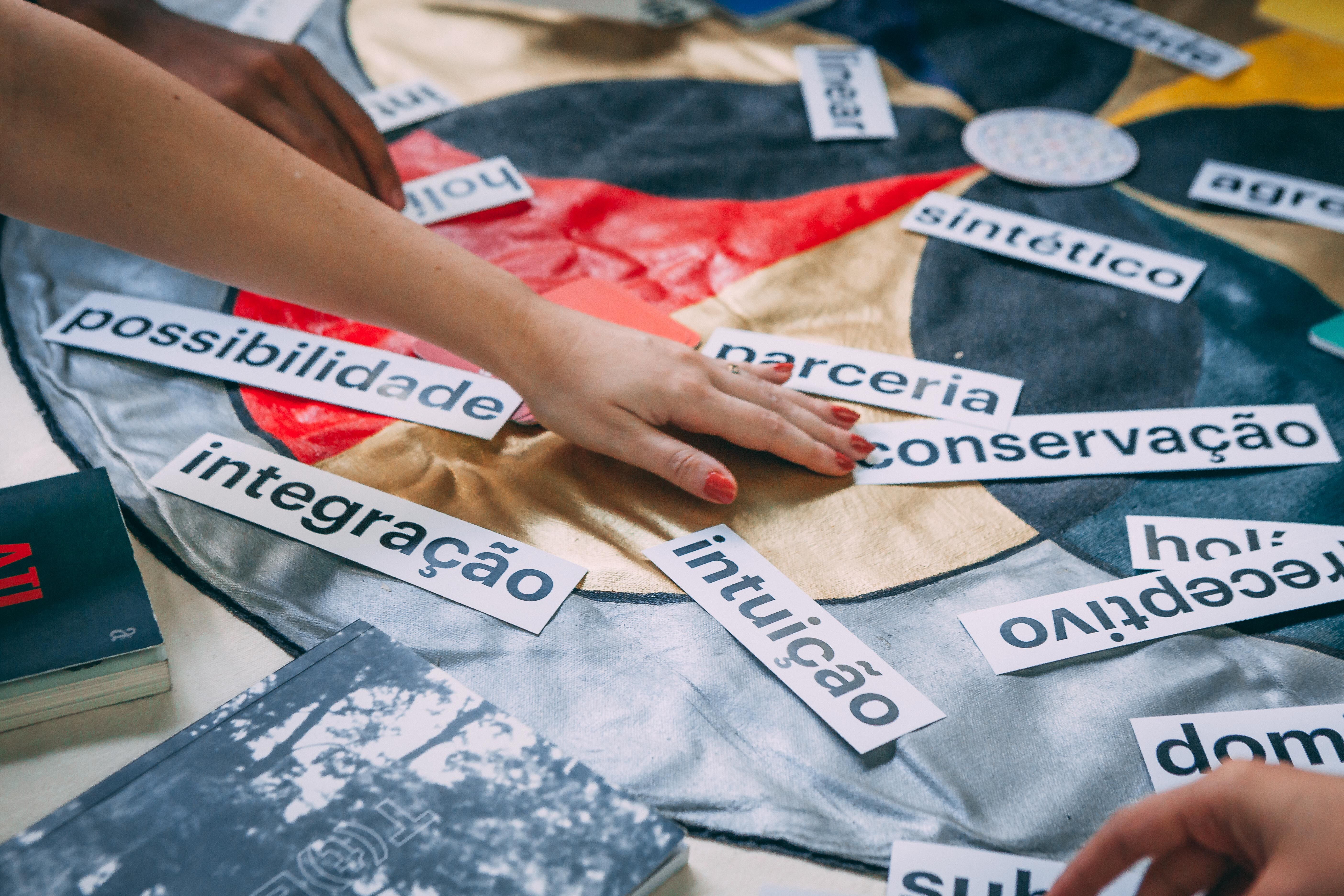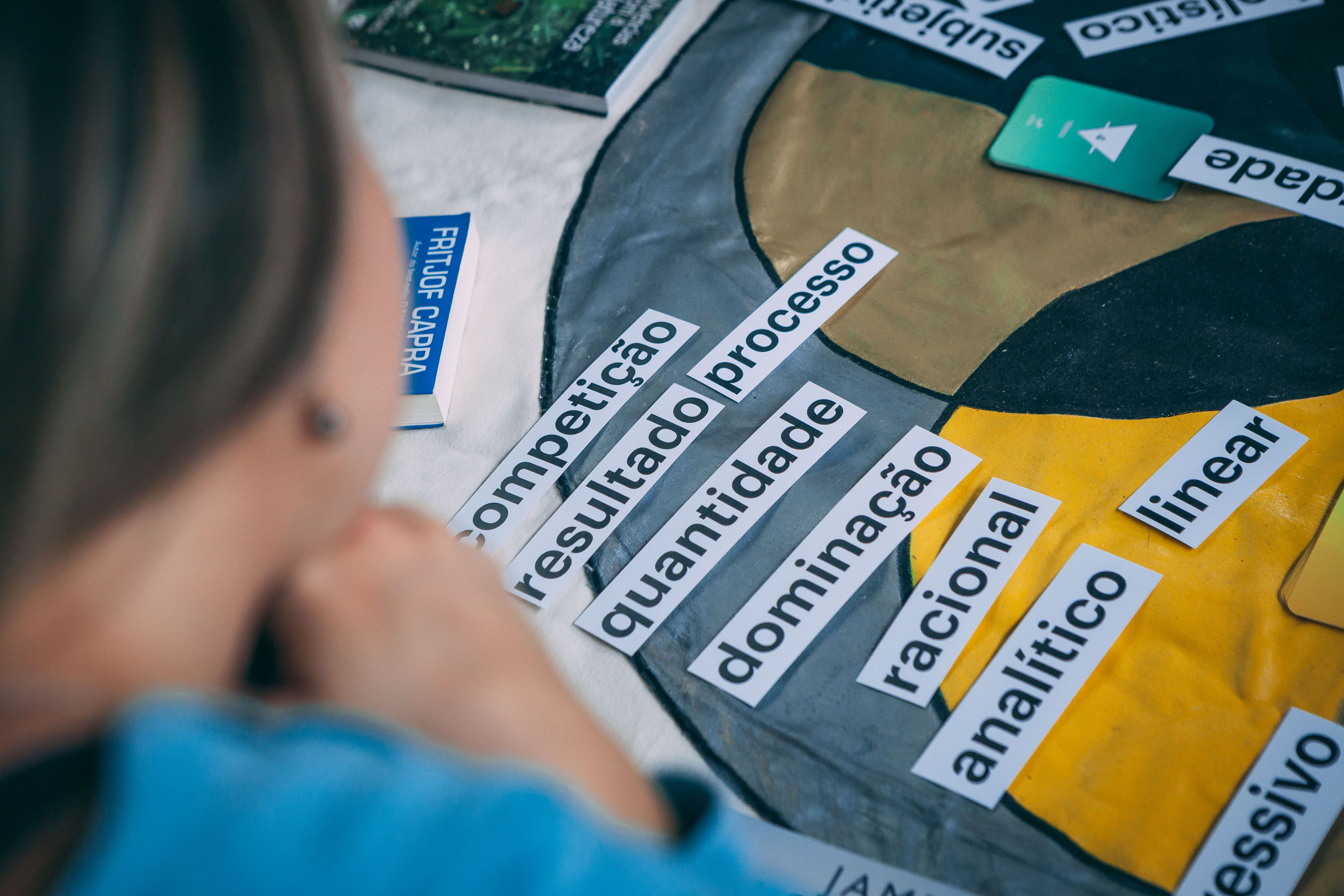 MUDA PROGRAM, 2018 - 2019


Nature collective game




Acrylic paint on hand sewn cotton fabric


, 2020